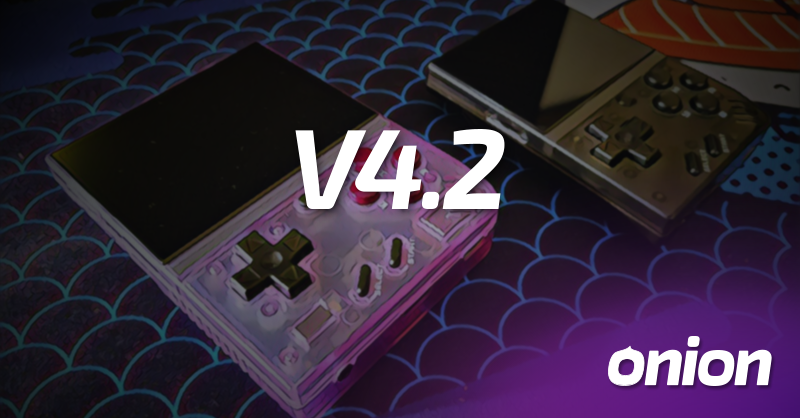 Official release notes for Onion V4.2.0
This release features updated core Onion apps, like the Activity Tracker which has been completely reworked, an overhauled and simplified multiplayer experience, upgraded network services for the Miyoo Mini Plus and even more new features, bug fixes and improvements.
Overview​
Features​
Core Onion apps​
New emulators​
Utilities​
Network features (MMP-only)​
Network services​
The Onion network services you know and love have moved! They now live in Tweaks!
Netplay support​
Retroachievements​
Fixes and minor improvements​
RetroArch overlays​
Updated/added languages​
Added​
Updated​
---
Download Onion V4.2.3
you'll find the download at the bottom of the page